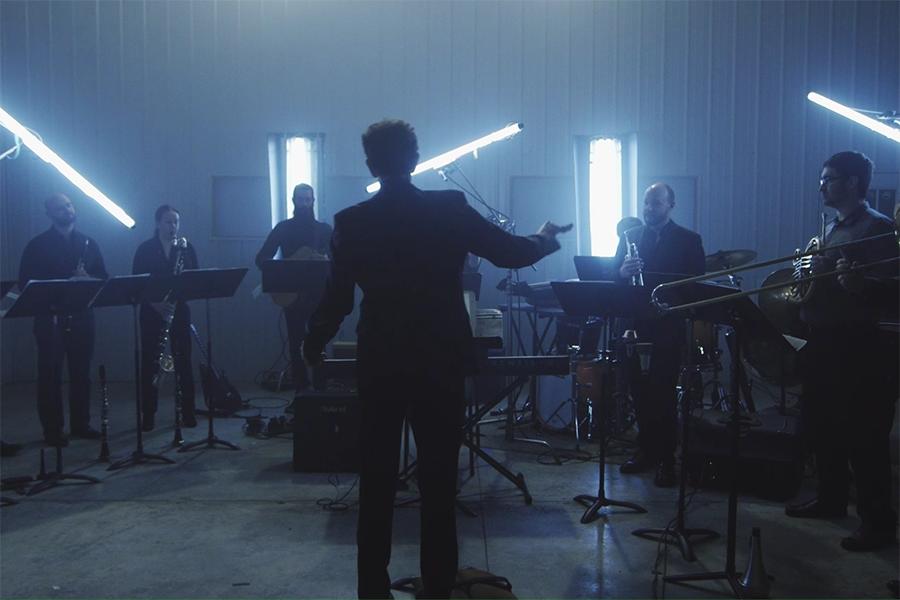 A band as big as its sound
The 20-member ensemble, who met and started the group as students at Eastman School of Music in New York, distinctive skill and boundless curiosity have allowed them to explore a wide spectrum of styles. From European to American compositions, from the arch-modernist to the pop-influenced.
What sets
Alarm Will Sound
apart is the unique makeup of the group, which includes many composer-performers. This blend of creative minds and exceptional musicianship offers an extraordinary level of insight into the creation and execution of new works, enriching their performances with a deeper understanding of the music that goes beyond the music itself. Frequently incorporating video, text, theater, and movement into productions to inspire new questions and encourage the search for new answers.
On December 2, Alarm Will Sound will be joined on stage by Haitian-American artist, performer, composer and flutist Nathalie Joachim who uses the vibrant tapestry of her voice and electro-acoustic elements to explore her family's history in
Ki moun ou ye
— and violinist Alyssa Pyper, whose debut album,
Salt Crust
(2021) is a genre bending dive into the trauma of being Mormon and gay, a grappling for footing while stepping into adulthood. The evening also includes a performance of multi-instrumentalist Eartheater's
When Fire is Allowed to Finish.