Renderings



Opening fall 2023
Located near the UCLA campus on Westwood Boulevard, the UCLA Nimoy Theater is a reimagining of the historic Crest Theatre as a flexible, state-of-the-art performance space. 
This dynamic and intimately scaled venue will immerse audiences in a profoundly engaging experience of live performance — while providing contemporary performing artists from Los Angeles and around the world expanded opportunities to develop and present new work.
---
A true home for artists
Named for artist, actor, director and philanthropist Leonard Nimoy, The Nimoy is a true home for artists representing a broad diversity of voices, viewpoints, ideas and creative expressions in music, dance, theater, literary arts, digital media arts and collaborative disciplines.
The Nimoy is a space for artists and audiences to come together to celebrate the impact that live performance can have on our culture.
In addition to the new opportunities afforded by The Nimoy, CAP UCLA will continue to program extraordinary artists at Royce Hall and our partner venue, The Theatre at Ace Hotel.
---
A renovation of the Crest Theatre
The Nimoy will return the Crest Theatre to its historic roots as a center for live performance. Originally designed by architect Arthur W. Howes and decorated by set designer Joseph Musil with murals of Los Angeles landmarks, the venue opened as the UCLAN Theatre in December 1940.
Construction is moving ahead




FAQ
Yes! The new venue acquisition was made possible by a generous gift from Susan Nimoy and will be named the UCLA Nimoy Theater to honor the legacy of her late husband, Leonard Nimoy.
The Nimoy will return the Crest Theatre to its historic roots as a center for live performance; the original venue opened in December 1940 as the Westwood Theatre, a space for live performance designed by architect Arthur W. Howes.
The Nimoy will offer CAP UCLA an accessible, off-campus space for projects that require intimacy.
There are several ways to contribute!
Make a gift: You can make a gift today of any amount to support the campaign.
Become a founding member: You can become a founding member of The Nimoy by making a gift of $5,000 or more to name a seat. Each named seat will have an engraved plate on the back of the seat. The seats are distributed throughout the rows of fixed seating in the Whitney Family Stage, and donors can select their seat location on a first-come, first-served basis.
Other venues
Image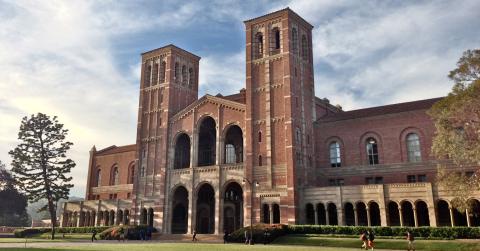 Image