Image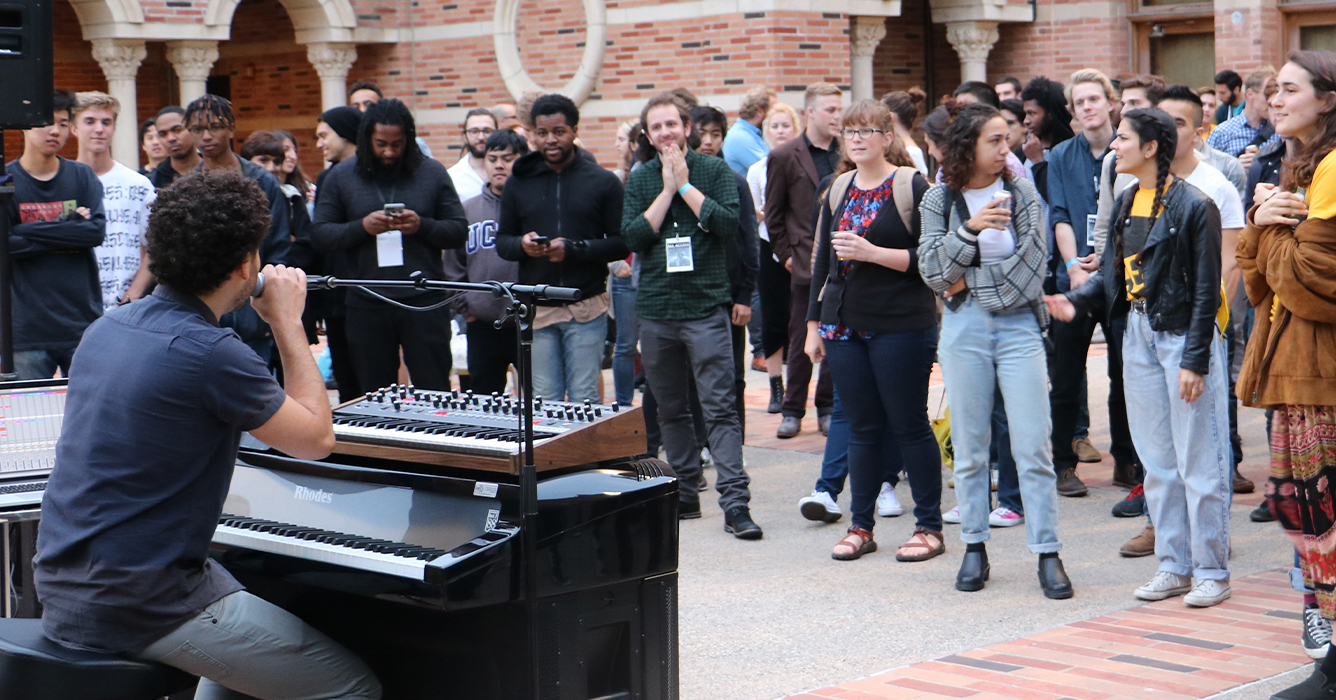 UCLA students care about art and culture
UCLA students care about art and culture, whatever their major. They have an abundance of energy and fit much into each day. We love working with them to make UCLA a vibrant place for engaging with the world at large. 
The Student Committee for the Arts (SCA) supports and encourages awareness of and participation in the arts on the UCLA campus, and it provides UCLA students with discount tickets for prime seats to CAP UCLA performances. These student arts advocates collaborate with CAP UCLA staff to gain practical experience in professional arts administration while also providing student artists with outlets to showcase their work. The committee programs a series of preshow concerts on the Royce Hall Terrace curated to complement and celebrate the artists involved in the CAP UCLA season. SCA Terrace Series events are always free for UCLA students, staff and faculty.  
SCA produces its own multidisciplinary performing arts series in venues across campus throughout the school year, including Royce Hall.
Visit SCA's website for more information about the organization and — if you're currently a UCLA student — to find out how you can get involved.
Image