An intimate 500-seat theater 
A creative hub of UCLA's acclaimed School of Theater, Film and Television, The Freud Playhouse is a 562-seat proscenium theater featuring a stage size that is typical for a 1,500-seat venue. The Freud Playhouse is housed in Macgowan Hall which is located due north of the Franklin D. Murphy Sculpture Garden and next door to the ultramodern design of the Eli and Edythe Broad Art Center
Image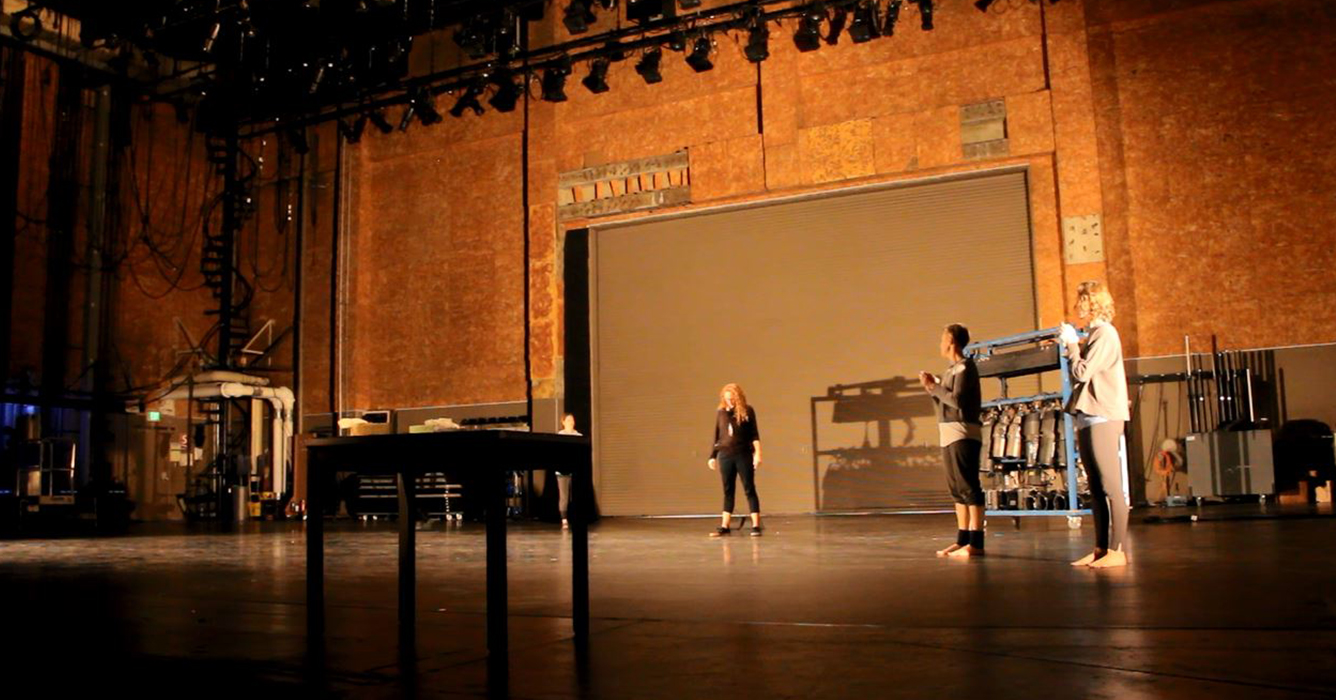 Plan your visit
Macgowan Hall
245 Charles E. Young Dr. East, Los Angeles, CA 90095
By car: From Hilgard Avenue enter the east side of campus at Wyton Drive. Make an immediate right turn onto Charles E. Young Dr. East, and signs will direct you to parking structure 3.
Walking from structure 3: From the ground level of structure 3, enter the underpass (or from the street level, cross Charles E. Young Dr. North and proceed down steps). Walk straight alongside Melnitz Hall and Macgowan Hall. Turn left at the plaza, and proceed to the courtyard of the theater.
By public transit: See Getting to UCLA for detailed public transportation information.
Prepurchase a Bruin ePermit online: We highly recommend a  Bruin ePermit for anyone parking for a Freud Playhouse event. Visit the Bruin ePermit Portal online and scroll down to expand UCLA Freud Playhouse. Select your desired event and follow the prompts to purchase parking.
Payment kiosk in structure 3: Buy your parking permit at the payment kiosk located in structure 3. Have your license plate number and a credit card available.
Use the ParkMobile app: Install the ParkMobile app on your phone and purchase your parking on the day of the event from your smartphone. Enter zone number 2552 (this event code will be valid for parking three hours prior to the event). Go to DP parking zone 2500 if you have a disabled person placard.
Our friends at Plateia have some great offerings for CAP UCLA patrons. If you are attending one of our events, you can grab dinner or drinks there before walking up to the theater. There are also many offerings in Westwood Village, no matter what you're craving, so come early and make a night of it.
Face coverings: Using a CDC-approved mask (including N95, KN95, KF94 or FFP2) is strongly recommended whenever you are inside the venue. Free masks will be available should you need one.
Contactless ticketing:  We strongly encourage all guests to purchase tickets online in advance. All tickets will be delivered by email from the UCLA Central Ticket Office following your purchase.
Hand-sanitizing stations and cleaning protocols: Hand-sanitizing stations are offered at campus entrances, elevators and other high-traffic areas. Additionally, seats are cleaned and disinfected after every event, and high-touch areas are cleaned and disinfected throughout the day.
COVID-19 symptoms: If you are experiencing any COVID-19 symptoms prior to a CAP UCLA performance, please stay home. We will exchange or refund your ticket. Everyone, including the artists, will thank you.
An inherent risk of contracting COVID-19 and other contagious diseases remains present in any public venue. CAP UCLA cannot guarantee that you will not be exposed to or contract COVID-19 during your visit. When coming to UCLA or a CAP UCLA venue, patrons do so at their own risk of exposure.
Accessible seating: A variety of accessible seating is available at all campus venues. Please indicate specific seating needs when placing your order. For any ADA needs, including assisted listening devices, please email us at info@cap.ucla.edu. In addition to wheelchair spaces, our venues are equipped with select aisle seats that have folding armrests to make transfer easier for those with mobility limitations. For accessible seating, please request a transfer seat.
Assistive listening: The Freud Playhouse is also equipped with an assistive listening system. To check out a headset, please provide any member of the house staff with your driver license.
Accessible parking: Accessible parking spaces in structure 3 are located on level 4. If possible, indicate parking needs when ordering tickets.
Late seating: There is no late seating for performances at our venues, unless specifically authorized by individual artists in advance of the performance. In that event, late seating will occur only at a suitable time, at the discretion of the house staff. Latecomers may not be seated in their assigned seats to avoid disruption or distractions during the performance. Refunds on parking and tickets for latecomers will not be accommodated. No advance notice will be provided for any deviation from the late-seating policy, so all ticket holders are advised to arrive fifteen to twenty minutes before curtain.
Photography: Photography, video, and the use of any recording equipment, including smartphones, is strictly prohibited at all times in CAP UCLA's venues. Press photography must be approved in writing by a CAP UCLA representative. Send requests to cover an event in advance to our press team.
Cell phones: All devices must be silenced before the start of the performance.
Children: Children over the age of five are welcome to attend most events, and regardless of age, they must have a ticket. Infants on laps are not permitted. Inquire about the age appropriateness of specific events when purchasing tickets.
Other venues
Image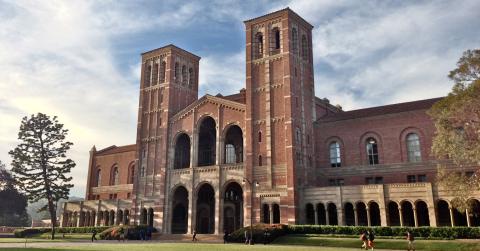 Image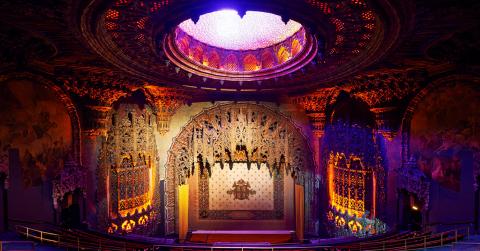 Image