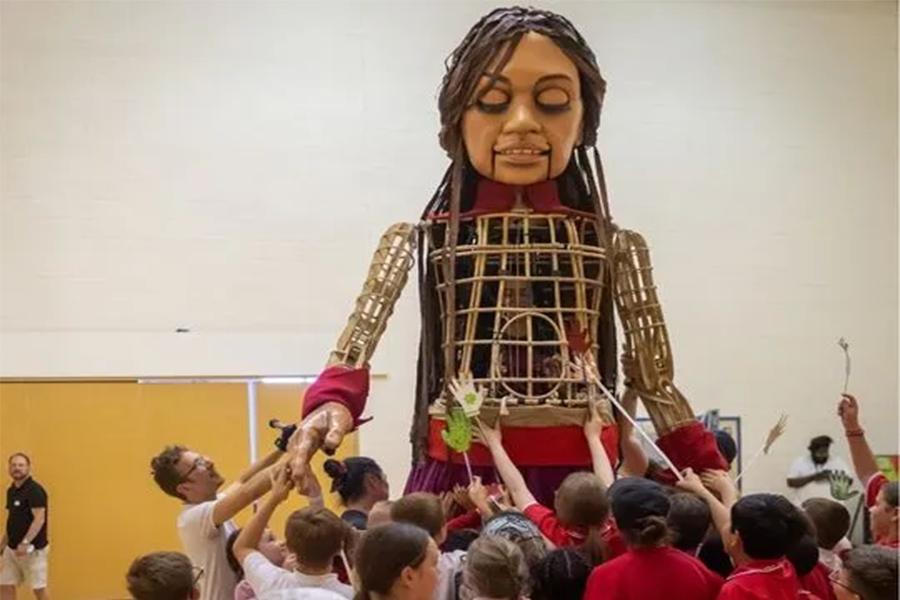 CAP UCLA's K-12 Education program hosts 12-foot puppet
Her remarkable journey symbolizes the plight of displaced children all around the world. Her odyssey is a heartfelt pursuit of community and compassion. 
Amal will visit UCLA Community School on November 1 as part of our K-12 arts education program (Design for Sharing/DFS). Students at Community School have spent the past six weeks exploring themes of migration and the search for a safe home as part of a DFS arts residency. They have made their own art in response to these themes, including poppies that represent hope and resilience. The residency culminates in Amal's visit, where she will be welcomed by students and families from the community as they enter school for the day. 
Amal is journeying 6,000 miles across the United States in one of the largest free public festivals ever created. If you would like to come out and meet Amal during one of her many stops across Los Angeles, check out upcoming events here.