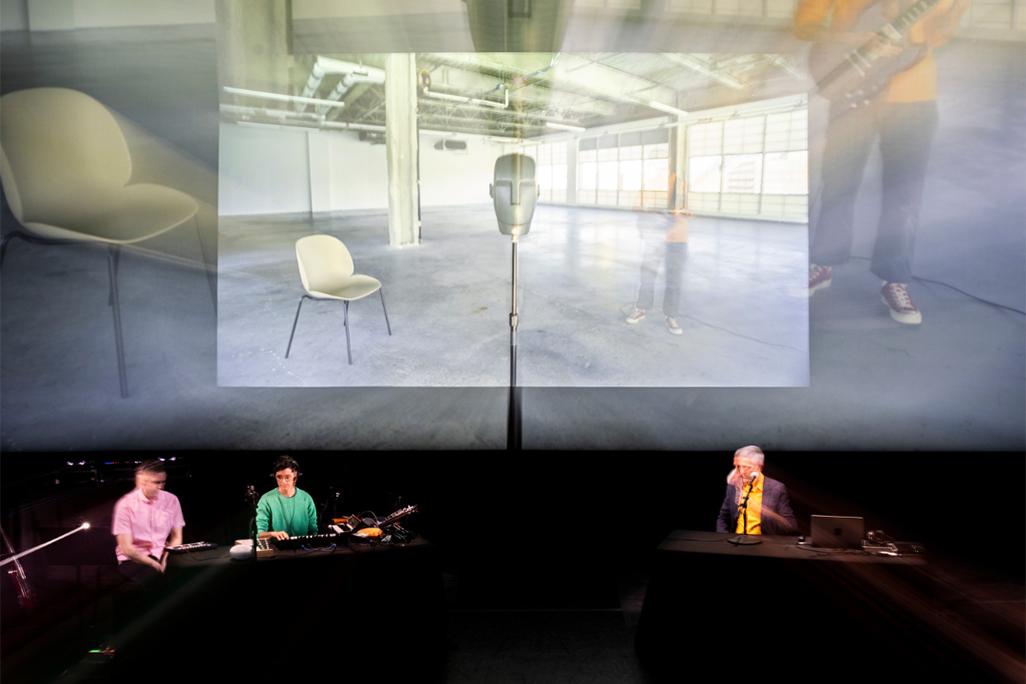 An unorthodox documentary
Driven by a deep curiosity and fascination with the power of sound, Sam Green set out to create a film that would redefine the traditional documentary format and offer audiences a transformative sensory experience.
"One of the big challenges of this film was 'how do you make a film about sound and tour around to all kinds of theaters and have a consistent and consistently good sonic experience?'" Green explains "So at some point my producer Josh Pence said 'I got an idea. You're gonna think it's terrible — what if everybody wears headphones?'  And I thought, 'wow, that's actually a great idea."
Headphones on
"...I'm very happy to be making something that you still have to go to a theater to see," says Green. "You have to turn off your phone, you gotta buy a ticket. You have to really give yourself to the experience."
Featuring live narration by Green himself and accompanied by live music performed by JD Samson of Le Tigre, 32 Sounds features interactive elements designed to create an immersive evening. Green invites audiences to stand up and dance along to Samson's original compositions, performed with frequent collaborator and fellow member of the band MEN Michael O'Neill." 
"This does have some audience participation but I hope it's very gentle audience participation.  It's like, 'close your eyes — you can just get up and walk around if you want.' You know, those are no big deals, but I do think that that scrambles a little bit the way we experience a movie."
Whether you're a fan of experimental film, music or just looking for a unique experience, Sam Green's 32 Sounds is not to be missed. Join us at The Theatre at Ace Hotel on Saturday, March 25 at 8 pm and discover the power of sound for yourself.