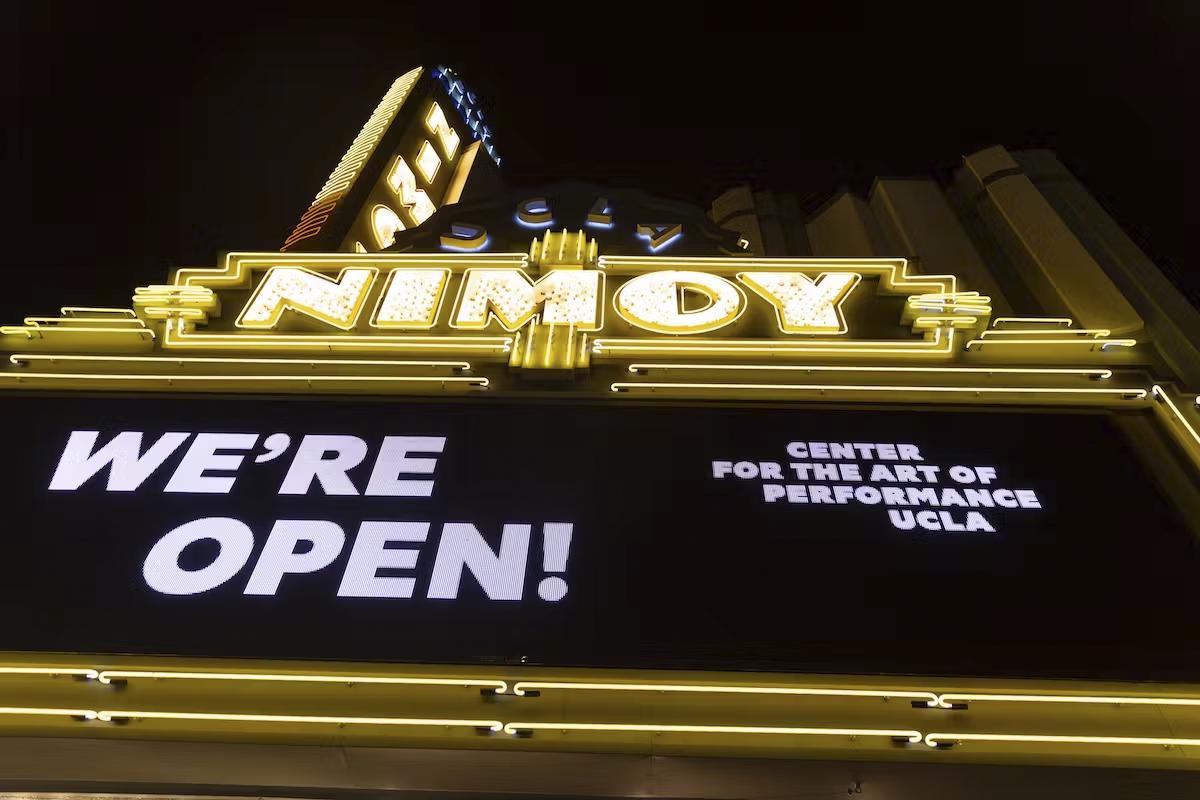 Have you been to The Nimoy yet?
On Sunday, September 17, The UCLA Nimoy Theater officially opened its doors to the public, marking a significant expansion of UCLA's presence in the Westwood neighborhood and promising over 50 performances throughout the academic year. The event commenced with the New Orleans Traditional Jazz Band leading dignitaries and guests into the, state-of-the-art theater, a renovation of The Crest Theatre. Virginia Carmelo, a Tongva elder, shared the indigenous history of Los Angeles before key figures like UCLA Executive Vice Chancellor Darnell Hunt and L.A. County Supervisor Lindsey Horvath took the stage, recognizing the remarkable effort behind The Nimoy's creation.
Outside the theater, local businesses provided refreshments in between sets from Grammy Award-winning jazz singer Luciana Souza and L.A.'s Las Cafeteras.
The celebrations continued on Saturday, September 23, with The Nimoy's official opening night. The evening began with a reception honoring Susan Bay Nimoy. Zachary Quinto, known for his role as Spock in the 2009 Star Trek film and its sequels, shared memories of Leonard and advocated for the performing arts. Susan Nimoy was presented with a replica of the new theater by CAP UCLA's artistic and executive director, Edgar Miramontes, and UCLA's Dean of the School of the Arts and Architecture, Brett Steele.
That evening, J. Ivy, the first artist to win a Grammy in the Spoken Word category, along with Grammy-winning singer Tarrey Torae, launched The Nimoy's inaugural season as the "poet in residence." Ivy is set to return for three more Poetry Uncut events starting on February 3. If you have't been to The Nimoy yet we hope that you find something on our schedule that brings you our way so we can welcome you with open arms!