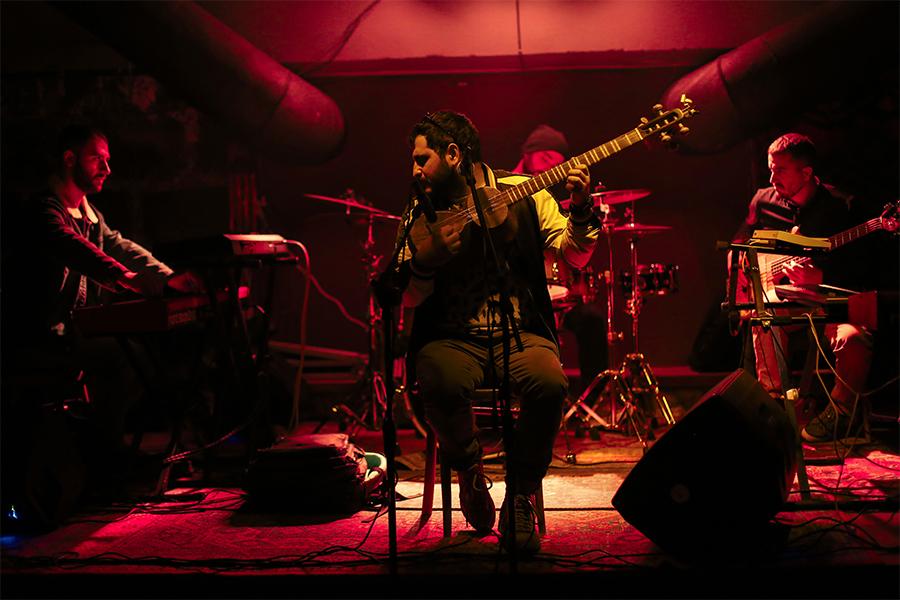 How the Armenian tar is a perfect addition to a jazz ensemble
When thinking of the key instruments in a jazz ensemble, the long-necked tar is probably not the first thing to come to mind — maybe it doesn't even make the list. MVF Band, however, makes a strong case for the tar's inclusion.
Traditionally carved from a single piece of mulberry wood, the Armenian tar is then covered with a vellum made of cow heart. The Armenian Museum of America notes the tar "usually has between six and eleven strings, and twenty-five to twenty-eight adjustable frets (which determine the notes and scales playable on the instrument)."
The Armenia-based jazz-fusion ensemble brings the tar to the forefront of their compositions, embracing the instrument's warm tones and added depth to traditional jazz melodies. For a band that gleefully merges traditional Armenian music with unexpected genres such as progressive rock, funk and hip-hop, the tar is an asset to experimentation. Additionally, the tar's deceptively simple design allows for it to be utilized as either a lead or rhythm instrument. MVF Band's use of the tar perfectly embodies the spirit of jazz's risk-taking spirit, and allows the band to create a sound that is truly unique.
Hear the tar in action with this playlist of songs we've curated and experience it live on February 23 at 8 pm when MVF Band comes to Royce Hall.