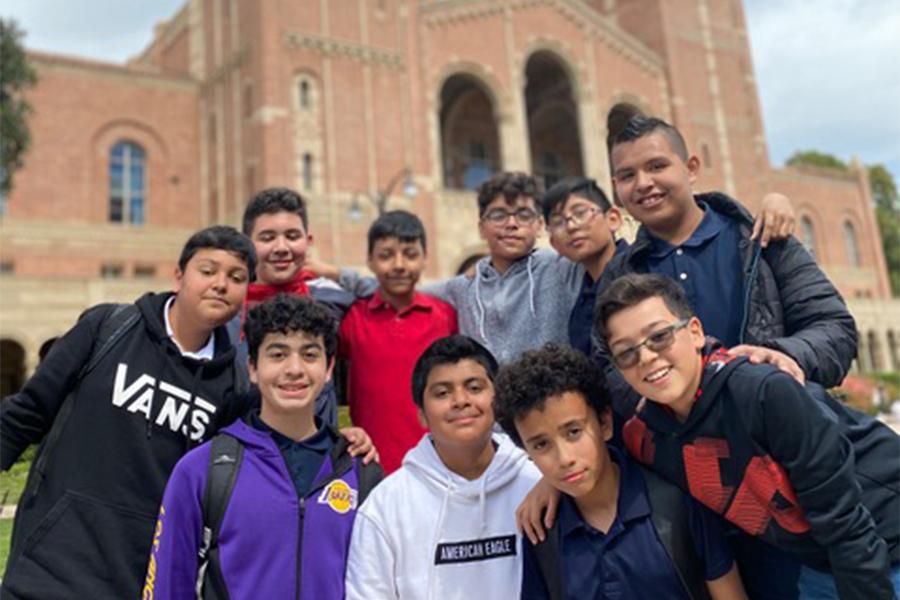 Keeping Music In Our Schools All Year Round
Ruben Garcia Pelaez: music teacher at Ellen Ochoa Learning Center 
Image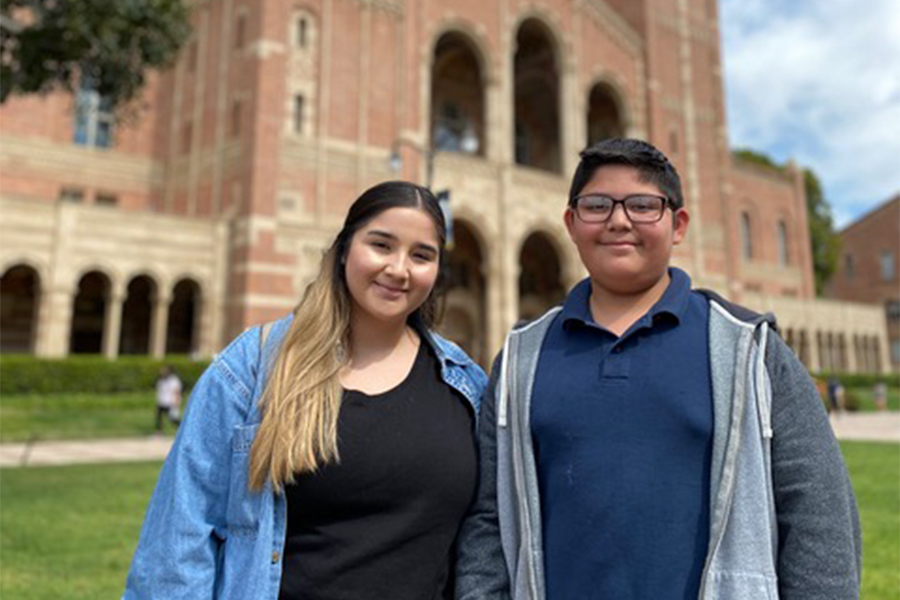 For more than 10 years, Ruben has been bringing his students to a range of DFS programs — from DahkaBrakha to Kronos Quartet, Balinese Gamelan to Argentine tango. These performances "allow many of our students to experience other worlds and cultures through their music," Ruben told us. His students truly value every DFS event they've attended over the years.
There's another reason teachers like Ruben continue to bring their students to DFS programs: the chance to visit UCLA. One of his former students, Diana, visited UCLA for the first time on a field trip to a DFS performance, and later went on to enroll at UCLA. This year, she joined Ruben's students as a chaperone on their first visit to Royce Hall for a performance. "She was very proud of chaperoning with me because she was taking her brother and his classmates to HER University". 
Year after year, these young people can rely on having the opportunity to experience both a college campus and a historic performance venue. We're so proud to work with Ruben, who makes sure students are exposed to musical styles that don't appear in the typical curriculum — and to college life!
Dennis Hagen-Smith: fifth grade teacher at Toluca Lake Elementary school
A dedicated teacher, Dennis has been bringing students to Royce Hall for nearly 20 years. Though he isn't a music education specialist, Dennis is a music lover, and deeply understands the value of seeing artists in action. Reflecting on the performances he's attended, he says "Each has provided our students with amazing educational experiences. They learned the magical way that music can enchant and entertain an audience ... in the beauty of Royce Hall […]Growing up in a low-income area, most of our students had never had the opportunity to visit a university." And Dennis really makes the most of their day here at UCLA, organizing visits to the Arisaka Lab in the physics department. "Dr. Arisaka shares a thought-provoking presentation about the nature of the universe … from the Big Bang down to the study of c. elegans [a worm species].  
Dennis has also hosted DFS teaching artists in his classroom over the years. He worked with us to connect artists and students live via Zoom for remote concerts and workshops with young composers, keeping students connected to the arts, even amid the challenges of teaching through the pandemic.
It's teachers like these that make our work possible. They continue to inspire students, keeping curiosity, creativity — and, yes, music — alive in our communities' classrooms.