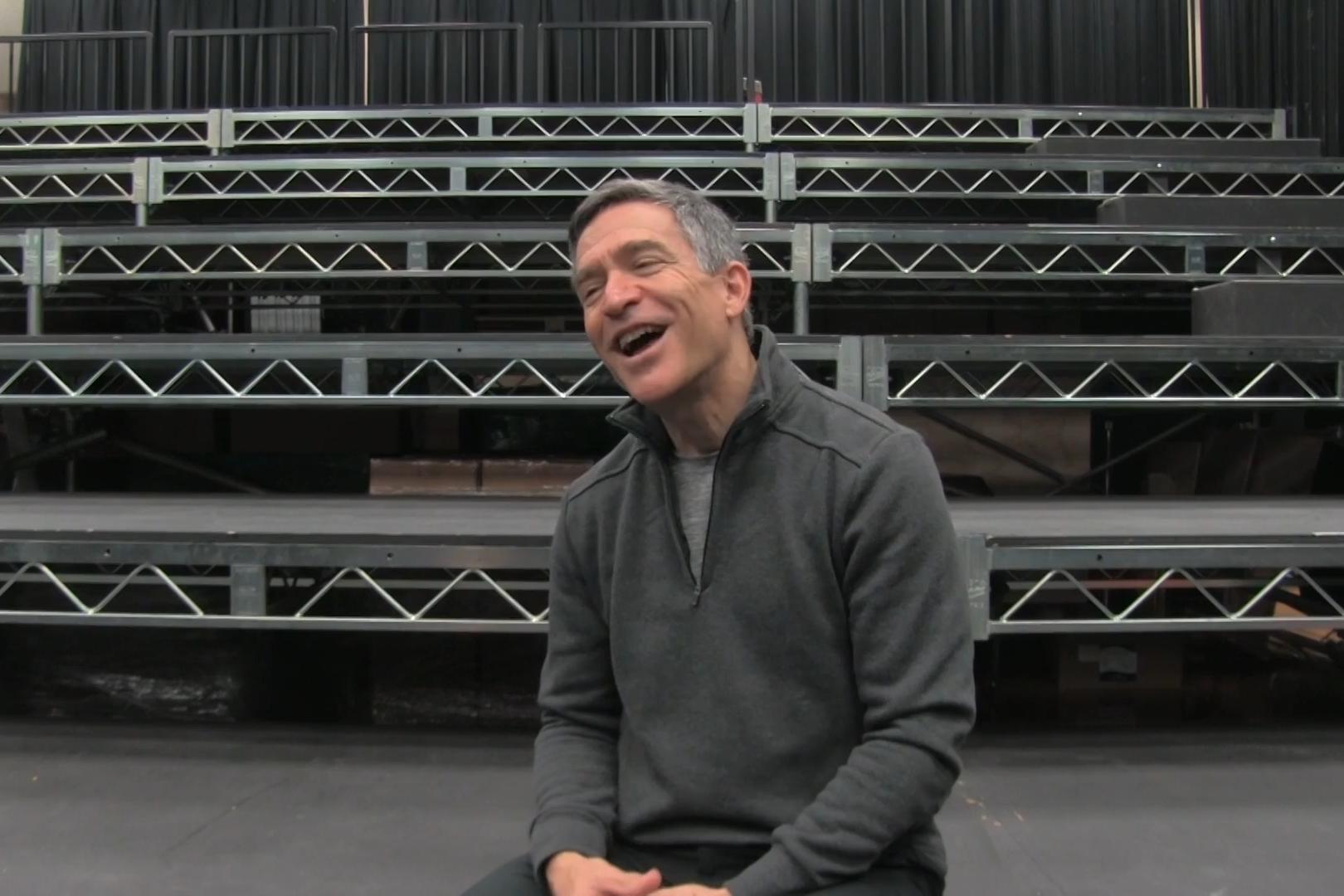 The powerful fusion of theater and podcast
The Arms Around America: live podcast recording is set to captivate the Royce Hall Rehearsal Room on June 22 with an extraordinary blend of storytelling, theater and thought-provoking discussions. Dan Froot & Company, renowned for their innovative community-based theater projects, brings the stories of real families whose lives have been shaped by guns to the stage. Through a series of scenes presented in the style of traditional radio theater, the performance promises to delve into themes of fear, power, identity, loss and love.
"[The staging will include] music by Julio Montero of the band Cuñao and two scenes that we've been working on for the past year that are  based on the lived experience  of two families from southern California," Froot explains. "Those scenes will be done in the style of audio theater with myself as a foley artist with live music and amazing actors you know from the movies and television."
Given his background in theater, Froot finds a natural intersection between podcasts and stage plays through the art of foley work.
"I find it to be magical — the illusion, in a sense of doing one thing and having it land as something altogether different as an imaginative act," Froot notes. "I'm really attracted to the problem solving of 'how do you create a decent thunder sound? How do you create footfalls — what is the surface these footfalls are happening on? What is the emotional state of the person who is walking? What are they wearing on their feet? Why are they wearing that on their feet? How heavy are they?' It's a really fun and creative problem solving exercise."
Don't miss Dan Froot & Company on June 22 for a thought-provoking evening where theater, storytelling and dynamic discussions converge.