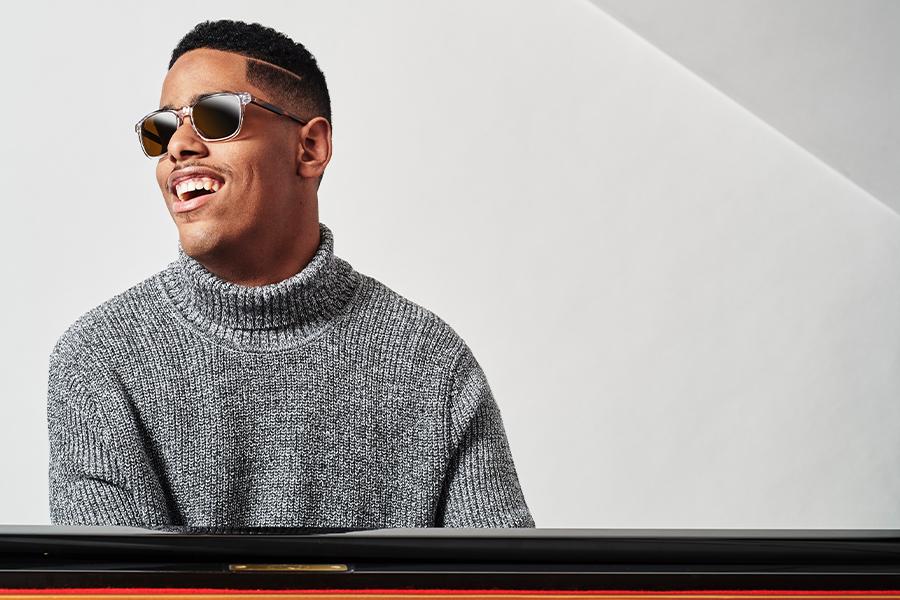 22 year old Matthew Whitaker plays with the confidence and chops of a veteran pianist — which, in many ways, he is. Whitaker's musical journey began when he was just three years old. After hearing 'Twinkle, Twinkle, Little Star,' Whitaker stunned his family when he began playing the song, having taught himself by ear. Eager to encourage their son's budding talents, Whitaker's parents set up a meeting with professional concert pianist Dalia Sakas. Sakas, the Director of Music Studies at The Filomen M. D'Agostino Greenberg Music School, a school for the visually impaired (Whitaker was born blind), was floored by Whitaker's skill and immediately took him on as a student.
Sakas was not the only one who took notice of Whitaker. Dr. Charles Limb of University of California San Francisco was wowed by Whitaker's virtuoso gifts. Dr. Limb invited Whitaker to take part in a study monitoring the neurological functions of gifted individuals, particularly as it relates to improvisational skills. The work Dr. Limb and Matthew have done together has provided greater insight into how the brain processes creativity.
These days, Whitaker is enjoying increased mainstream attention and a growing fanbase after  a series of profiles with some of television's biggest shows, including 60 Minutes, The Ellen Degeneres Show, The Today Show and Showtime at the Apollo. He has been invited to perform at some of the most esteemed venues in the world, including The Kennedy Center, Carnegie Hall and the Apollo Theater, where he was the opening act at mentor Stevie Wonder's induction to the Theater's Hall of Fame.
See this rising star in person when Matthew comes to The Theatre at the Ace Hotel  on May 21 at 7 pm.