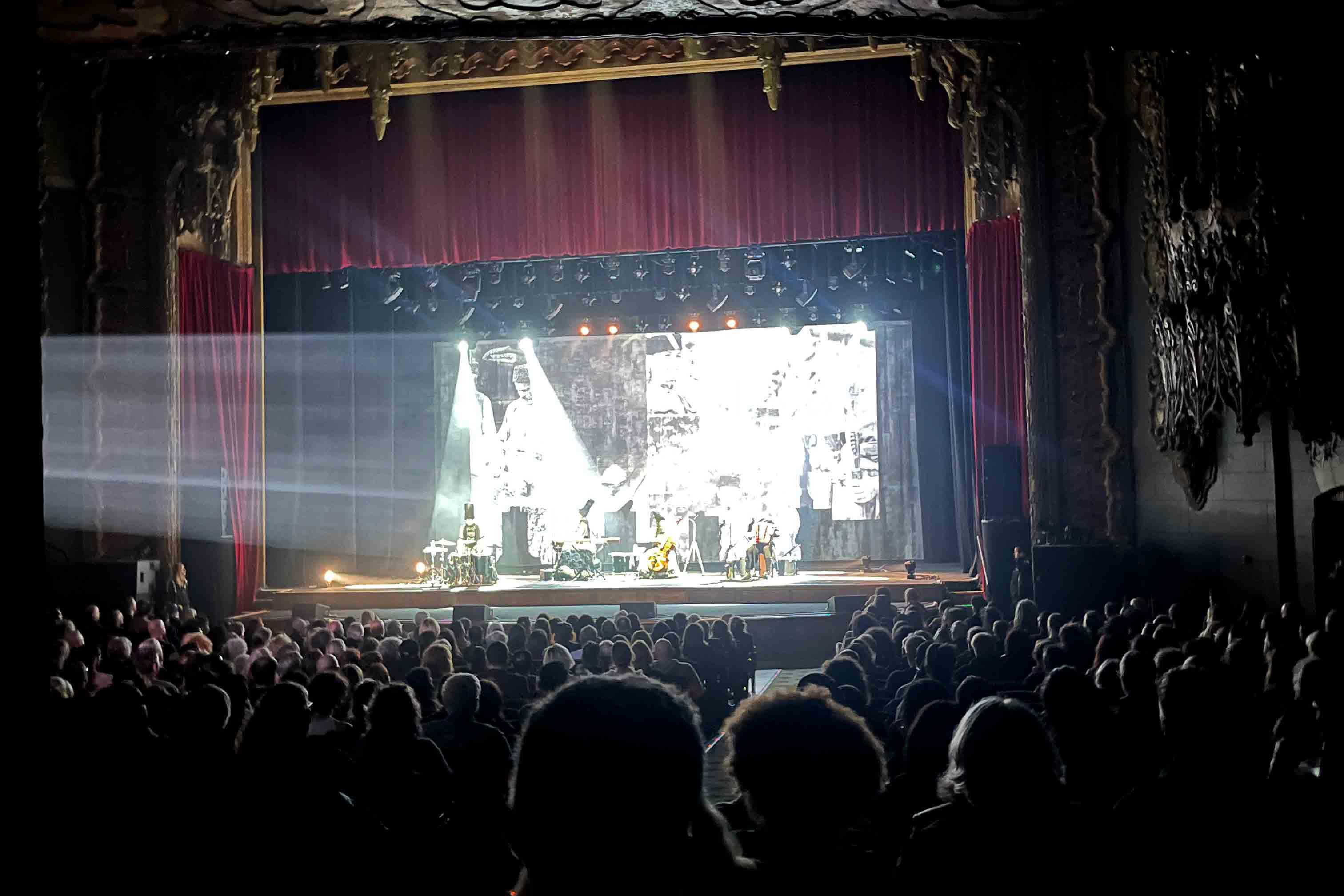 Today, we want to take a moment to celebrate YOU and express our deepest appreciation for being an integral part of the CAP UCLA community.
We have been captivated by your love for the arts. We read your feedback this season and we were truly moved by your heartfelt responses. Your kind words, constructive feedback and shared experiences have not only touched our hearts but also reinforced our belief in the significance of fostering a vibrant and inclusive arts community.
We heard from you: 
"This was my first jazz concert, and I actually don't normally listen to jazz. it was really wonderful, awe inspiring and invoked a variety of emotions in me. I was super glad and grateful I got to experience it." — Branford Marsalis audience member
"I had a terrific time seeing Bill T. Jones' latest work… Being able to see one of the best artist in the world present his work live reminded me of how much I miss these moments. Thank you UCLA. Thank you Bill T Jones. Can't wait for the next event." — Bill T. Jones/Arnie Zane Company audience member
"Exceptional experience with these performance artists. Impressive that CAP UCLA had their radar on the artists of Mellizo Doble and booked them. Bravo. These are the kind of ground breaking artists audiences hunger to see." — Israel Galván & Niño de Elche audience member
"Loved it, from the class prior to the show at the balcony to the beautiful show." — Quinteto Astor Piazzolla audience member
"We noted as we drove home that over the years we've learned we can always count on CAP UCLA to present great artists!" — Dream House Quartet audience member
"It was a phenomenal experience of human connection, immersive theater and deep restfulness." — 600 Highwaymen audience member
Thank you again to all of you for joining us in supporting these amazing artists. Look out for our 2023-24 season announcement coming soon to your inboxes and we can't wait to welcome you back!