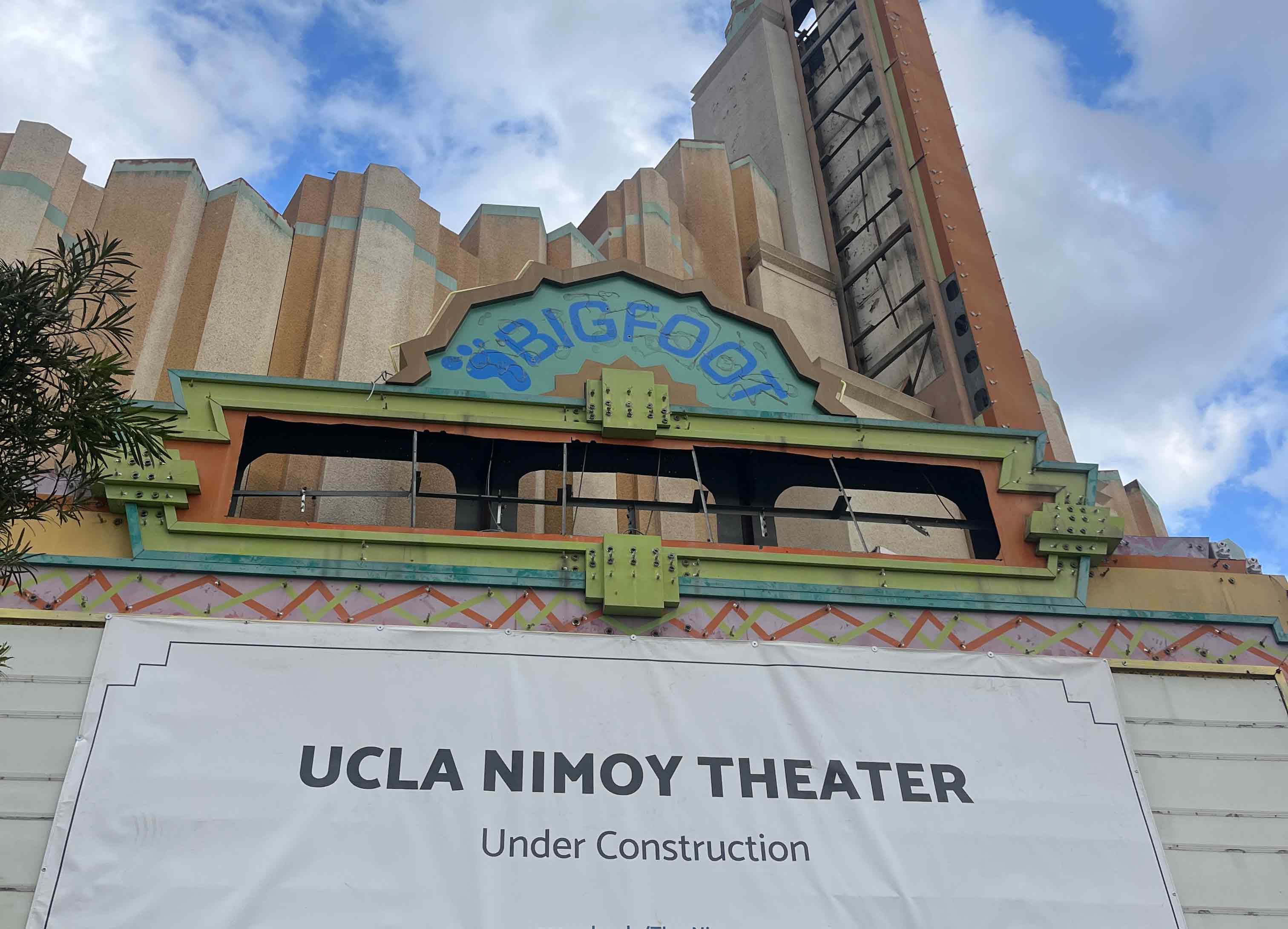 The UCLA Nimoy Theater is taking shape
Image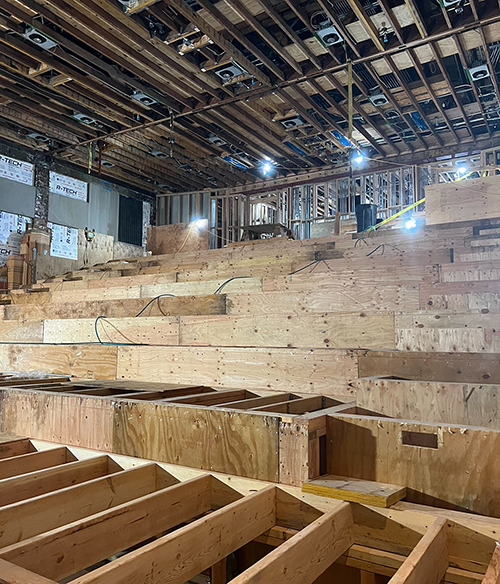 The UCLA Nimoy Theater—a reimagining of the historic Crest Theatre as an intimately-scaled, state-of-the-art performance space for dance, music, theater,  spoken word, and interdisciplinary collaborations—will return the venue to its historic roots as a center for live performance. 
Construction of The Nimoy, due to complete this summer, is making significant strides as the theater begins to take shape and come to life. Just last week, the fixed seating platform was installed on the raked floor, a design feature that will ensure excellent sight lines from every seat in the house.
Complementing this fixed seating, The Nimoy will also feature convertible seating that expands and contracts in response to the needs of a specific performance. Whether set up cabaret style, standing room, or with a maximum of seats, this flexible seating strategy will add to the vitality of what artists can create and provide audiences with a dynamic experience. 
Image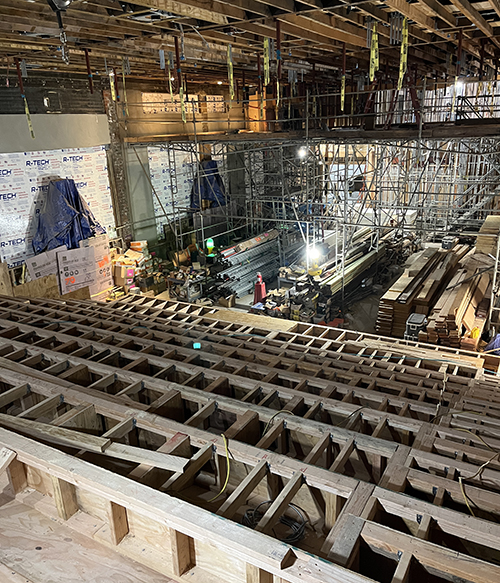 A vital artistic and community space
At The Nimoy, the intimate distance between the stage and audience will immerse audiences in a profoundly engaging experience and create a sense of community. While the productions on stage will vary, one thing will remain consistent: our commitment to creating a space for artists and audiences to celebrate the impact that live performance can have on our culture. 
If you're inspired to become a part of this historic project, you can become a founding member of The Nimoy's community by naming a seat. Each named seat will have an engraved plate on the back of the seat and can be dedicated in your or a loved one's honor. 
Learn more about naming a seat at cap.ucla.edu/weve-saved-you-seat. 
We look forward to celebrating the arrival of The Nimoy with you this fall!