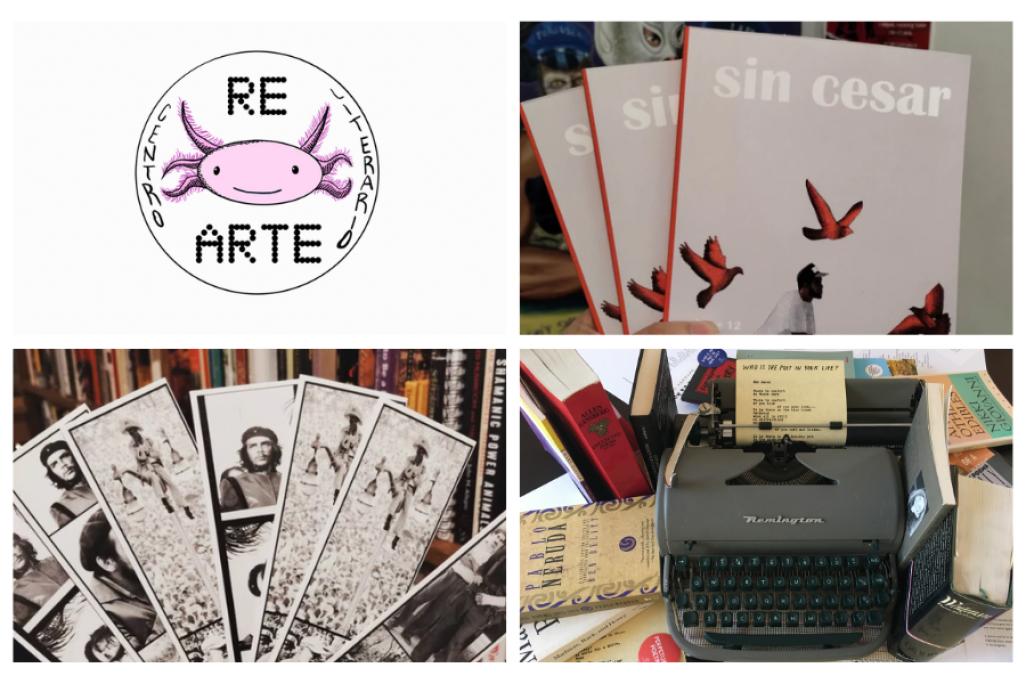 The Poetry Bureau and Re/Arte Centro Literario
Poetry Bureau and Pop-Up Bookstore
The Poetry Bureau is back, with a poet at every typewriter ready to compose a completely original, custom-made poem. Taking inspiration from Perla Batalla and Quetzal, the themes for the night are community, home and familia. Joining us are our friends from Re/Arte Centro Literario, a fantastic bookstore and gathering space dedicated to bringing literature, cultural gatherings, and contemporary art to the Black & Brown communities of East L.A. Discover their eclectic selection of books, curated especially for this event, and gather round the mic to hear local writers and poets read original work from the literary journal, sin cesar.
Doors open at 6:30 pm, grab a drink from the bar or a complimentary coffee and snack from our mesa de postres. Join us as the sun sets for music, poetry and literature.  A typewriter is waiting…
Health and safety
Please check our Plan Your Visit page for the latest CAP UCLA policies.