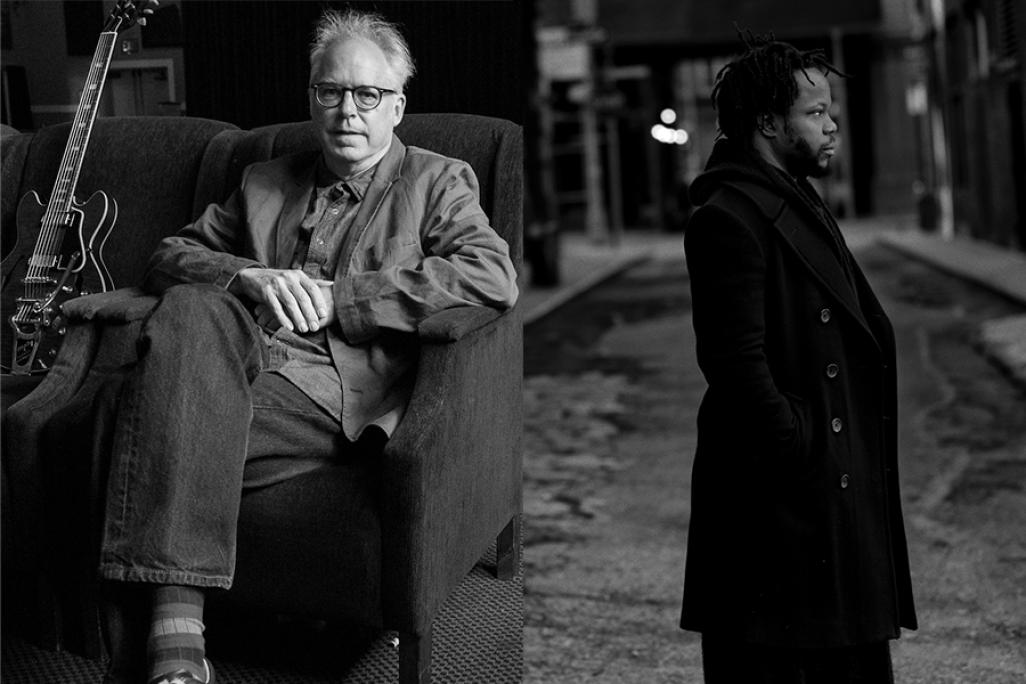 Bill Frisell FIVE featuring Tony Scherr, Kenny Wollesen, Rudy Royston & Thomas Morgan

Ambrose Akinmusire Owl Song featuring Bill Frisell & Herlin Riley
"Avant-garde jazz isn't known for its gentleness, but Bill Frisell's compositions are a fine-spun exception." — Pitchfork
"Ambrose Akinmusire makes music that seems full of contradictions and yet is whole, consistent and coherent."—  London Jazz News
---
"Long hailed as one of the most distinctive and original improvising guitarists of our time..." by The New York Times, guitarist and composer Bill Frisell is known for his masterfully organic blending of classical jazz and American roots traditions and his diverse and expansive array of collaborators throughout his 40-year career. He will share the stage with FIVE – Kenny Wollesen, Tony Scherr, Rudy Royston, and Thomas Morgan – a collection of long time collaborators and friends.
The astonishingly inventive trumpeter, vocalist, avant-garde composer and bandleader Ambrose Akinmusire is joined by his ensemble Owl Song which features pioneer Bill Frisell and the grooving New Orleans drummer Herlin Riley. Steeped in the tradition of improvisation, expect beauty and many surprises. The sound of his trumpet is "elusive… ruby-red and urgent," says The New York Times. "More than almost any other contemporary improviser, Mr. Akinmusire has invented a way of composing that's unfixed from jazz's stickiest conventions."
Get ready for a meeting of master musicians who blend jazz, roots, blues, and other traditions with sublime energy and improvisation.
---
Funds provided by the NEA Challenge Grant Endowment.
Health and safety
Please check our Plan Your Visit page for the latest CAP UCLA policies.