Image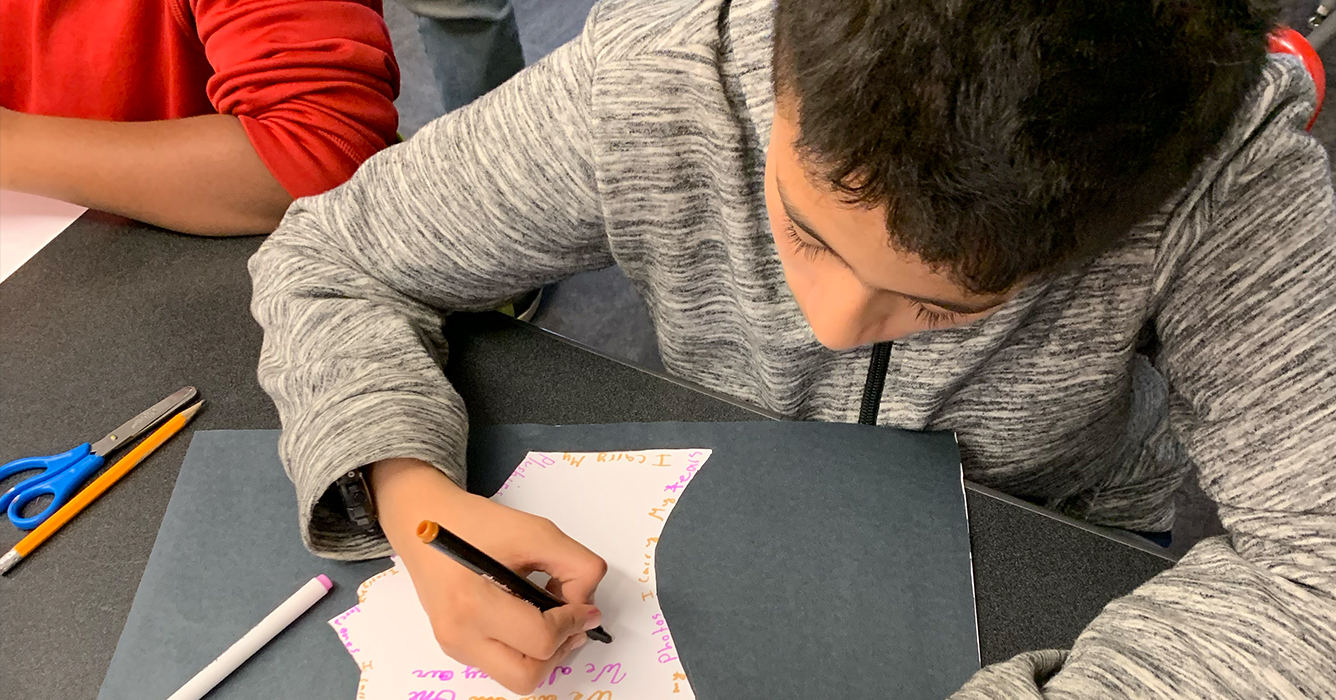 These performance videos, hands-on activities and educational materials are ready to use in your classroom or at home.
Live performance library
Cambalache 
Join the fandango! With music deeply rooted in the Son Jarocho traditions of Veracruz, Cambalache creates their own distinctly East Los Angeles sound. 
Thalea String Quartet Carrot Revolution
Carrot Revolution by Gabriella Smith celebrates the idea of fresh perspectives and finding revolutionary ways to look at old things. 
Ladysmith Black Mambazo
South Africa's legendary a capella ensemble Ladysmith Black Mambazo brings their mesmerizing sound and inspirational message of hope, peace, and shared humanity to Royce Hall.
---
Creative writing and visual art activities
Access your own creativity with writing prompts and visual art projects you can do with simple supplies. These can be done as stand-alone activities or used as a starting point for a creative response to a DFS performance.
Cool arts resources
Here are some of our favorite online resources for activities, performance, films and other opportunities for creative engagement
International Jazz Day has a wonderful archive of performances and educational resources, available year-round. International Jazz Day resources (PDF) >
The National Gallery of Art has a collection of videos, tours, activities, and lesson plans that bring learning resources from our nation's capital into your classroom. National Gallery of Art resources (PDF)>
The Poetry Foundation has resources curated, in part, by the Young People's Poet Laureate, including poems, videos and prompts. Poetry Foundation resources (PDF)>