A delicately restored, 1,600-seat movie palace with a three-story grand lobby
The Theatre at Ace Hotel is in the heart of Downtown Los Angeles on Broadway, a lively street famous for its concentration of reinvented historic theaters. Originated by Mary Pickford and Charlie Chaplin, The Theatre at Ace Hotel is a 1,600-seat movie palace from the 1920s with a three-story, 2,300 square-foot grand lobby, an ornate open balcony and mezzanine and a vaulted ceiling with thousands of tiny mirrors that glimmer.
Image
Plan your visit
The Theatre at Ace Hotel
929 South Broadway, Downtown Los Angeles, CA 90015
The Theatre at Ace Hotel is located on South Broadway between West Ninth Street and West Olympic Boulevard.
Valet parking: Valet services are available at the Ace Hotel twenty-four hours a day, seven days a week. Prices vary.

Surrounding lots: There are more than twelve hundred parking spaces all within a few blocks of the theater available at varied costs. These lots are unaffiliated with Ace Hotel DTLA + The Theatre at Ace Hotel. 

Public transportation: The nearest Metro Station is the Seventh Street / Metro Center, 660 South Figueroa Street, Los Angeles, CA 90017. It's about a one-minute walk.
Those twenty-one and over with valid ID can choose from a selection of beer, wine and mixed beverages. Water, soda and snacks are also available to purchase. We do not accept cash.
Nearby restaurants
Face coverings: Using a CDC-approved mask (including N95, KN95, KF94 or FFP2) is strongly recommended whenever you are inside the venue. Free masks will be available should you need one.
Contactless ticketing:  We strongly encourage all guests to purchase tickets online in advance. All tickets will be delivered by email from the UCLA Central Ticket Office following your purchase.
Hand-sanitizing stations and cleaning protocols: Hand-sanitizing stations are offered at entrances, elevators and other high-traffic areas. Additionally, seats are cleaned and disinfected after every event, and high-touch areas are cleaned and disinfected throughout the day.
COVID-19 symptoms: If you are experiencing any COVID-19 symptoms prior to a CAP UCLA performance, please stay home. We will exchange or refund your ticket. Everyone, including the artists, will thank you.
An inherent risk of contracting COVID-19 and other contagious diseases remains present in any public venue. CAP UCLA cannot guarantee that you will not be exposed to or contract COVID-19 during your visit. When coming to UCLA or a CAP UCLA venue, patrons do so at their own risk of exposure.
Please email us at enquire.theatre@acehotel.com if you have any questions regarding accessibility or to coordinate with the box office regarding a service animal.
Late seating: All late seating will be handled to the best of the ability of the house staff between songs.
Bags: Backpacks, luggage, or oversize purses and totes are not allowed. Bags do not have to be clear but cannot be larger than twelve-by-twelve inches. Items are prohibited that challenge public safety. No outside food or beverages are allowed (including alcohol or drugs). No weapons or firearms are allowed, including pocketknives, pepper spray, large chains and spiked jewelry. Markers, stickers, spray paint, laptops and iPads are not allowed. No signs of any size are allowed. Please note: prohibited items are subject to change per artists' request.
Age restrictions: Guests five years and older are welcome unless otherwise specified. Everyone needs a ticket for admittance.
Photography: Professional cameras (cameras with removable lenses) are not allowed. Nonprofessional cameras are allowed unless the artist has a no-recording policy. 
Smoking: There is a designated smoking section in the front of the theater.
Ins and outs: Reentry is not allowed.
Cashless venue: The Theatre at Ace Hotel does not accept cash. We accept Visa, Mastercard, and American Express.
Earplugs: Earplugs are available upon request at the box office.
Coat check: We do not have a coat check on-site.
Other venues
Image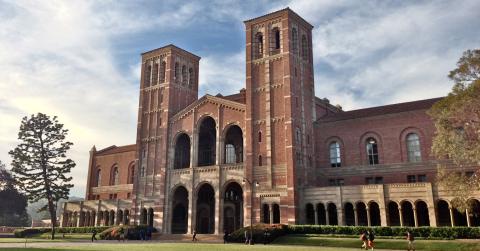 Image