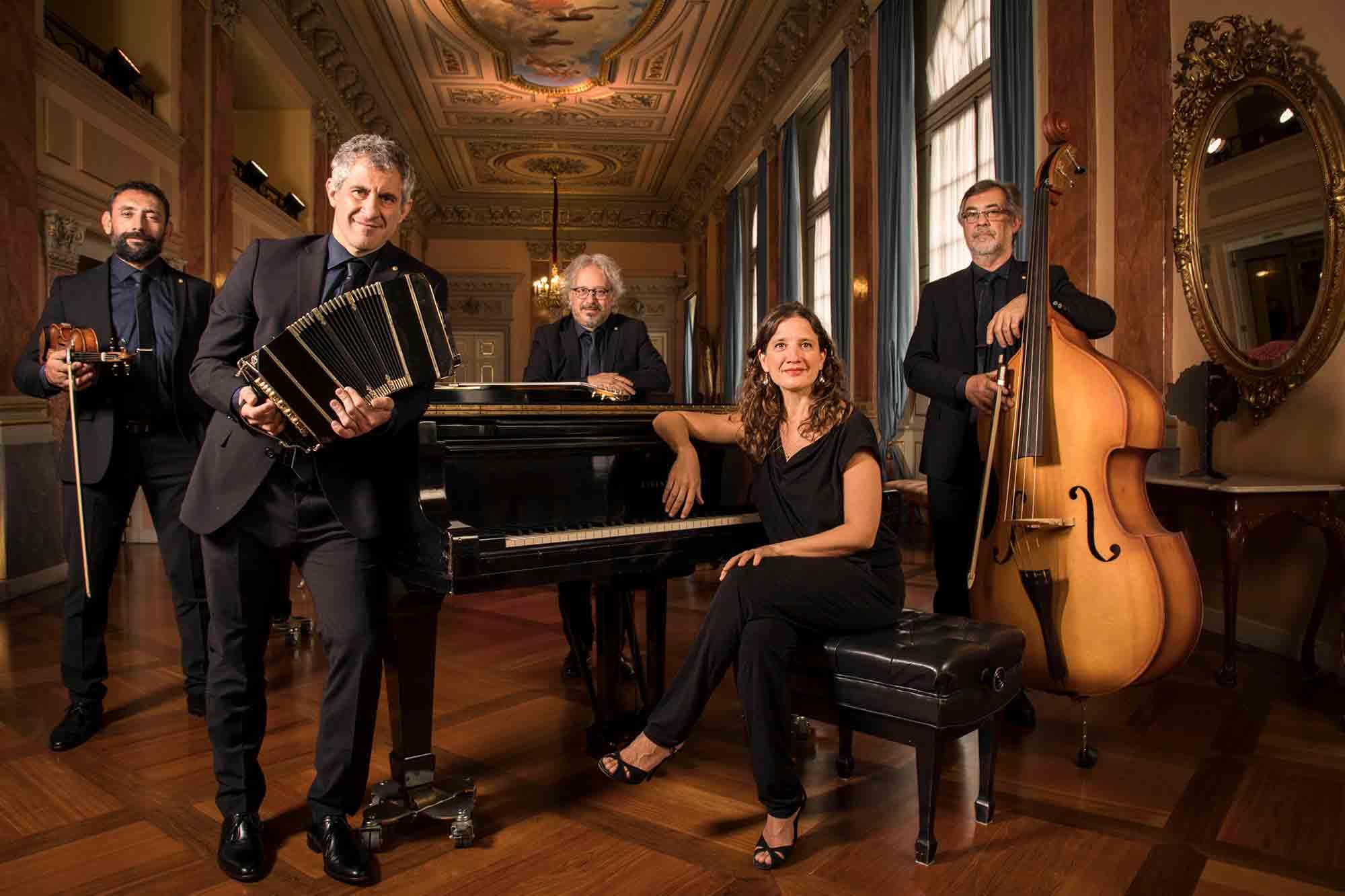 A Legacy 100 years in the making
As we prepare to host Quinteto Astor Piazzolla on Thursday, May 11 at Royce Hall we look back on what made this great artist worthy of a foundation and a group that plays on honoring his legacy.
1929: At age eight, Astor received a present from his tango-loving father: not roller skates as he'd hoped, but a bandoneon. 
1936: Astor worked tirelessly as a bandoneonist and arranger and studied classical technique with one of Argentina's top composer.
1954: A breakthrough in his journey came when he played his tango "Triunfal" for legendary French composition teacher Nadia Boulanger and she encouraged him to pursue this sound.
1955: He formed his own string orchestra that broke the mold by creating a new sound akin to chamber music, without a singer and with jazz-like improvisations. Nuevo tango was born.
1969: Many Argentinians, thought Piazzolla's nuevo tango detached, cold and cerebral. A performance of "Balada para un loco" received boos and derisive coin-throwing at its Buenos Aires premiere.
1978: The second incarnation of his Quintet is born. Piazzolla becomes known around the globe.
1989: Piazzolla's final group, The New Tango Sextet, debuted in Los Angeles at UCLA's Royce Hall.
1990: A stroke leaves Astor in a coma, from which he never recovers. He passes away two years later in Buenos Aires at the age of 71. 
1998: Astor's widow establishes Quinteto Astor Piazzolla made up of tangueros and academics, classical and jazz musicians, the ensemble interprets Piazzolla's vast body of work – more than 3,000 pieces.
Cut to 2023: The group's first performance at Royce Hall in the 25 years they've been touring! 
Will you be there?