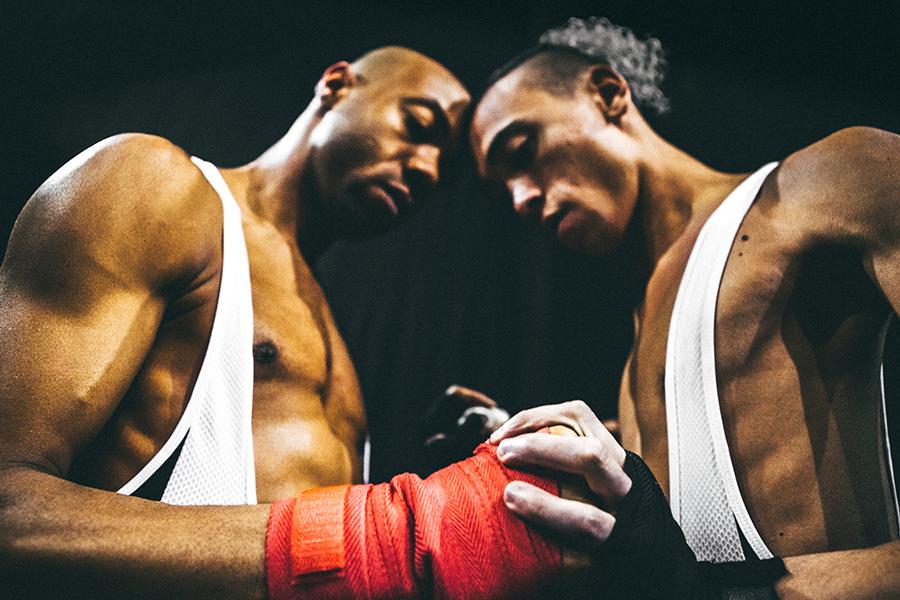 Shamel Pitts turns a boxing ring into a dance floor
An unlikely inspiration
Despite his latest work being set within a ring, Shamel Pitts has never been a fan of boxing. 
"I never understood so much the appeal or entertainment value of watching two men beat the crap out of each other, especially two men of color," Pitts told CAP UCLA in 2022. "So I was really trying to avoid boxing and I detested it."
However, upon closer examination, Pitts realized there was an unexpected softness and even a form of partnership to be found in boxing that is mirrored in dancing. This softness gave spark to Touch of RED, the latest entry in Pitts' "RED Series."
When opposites attract
While they may seem to exist in completely different spaces, Pitts points out that there are a number of overlapping qualities in boxing and dancing. Both depend on expert footwork and precise movement.
"I started researching all of [Muhammed Ali's] footwork techniques and really became interested in the speed and velocity of boxing," Pitts notes. "And that led me to another dance form called Lindy Hop, which is an African American-based formed jazz dance of partnership"
The Lindy Hop form became foundational for Touch of RED's genesis, with Pitts incorporating its ethos of partnership into the show's narrative. "We are learning so much about how to listen to each other's bodies and how to incorporate this very American, African-American dance style into a contemporary lens and contemporary dance landscape."
Step into the ring
Additionally, staging the dance within a ring gave Pitts an exciting opportunity to connect with his audience — to figuratively and literally invite the audience into the performance space.
"The whole viewing of this work has this sense of a voyeuristic and futuristic landscape by our incredible set designer, Mimi Lien," Pitts explained. "So we will continue that process of building and sensing the relationship between the performers and audience, which is always something hugely important to me with the work that I do with my collective."

Watch our interview with Pitts to learn more about this complex and surprising work. Be sure to step into the ring when Touch of RED comes to Freud Playhouse on March 3 and 4 at 8 pm — tickets on sale now.