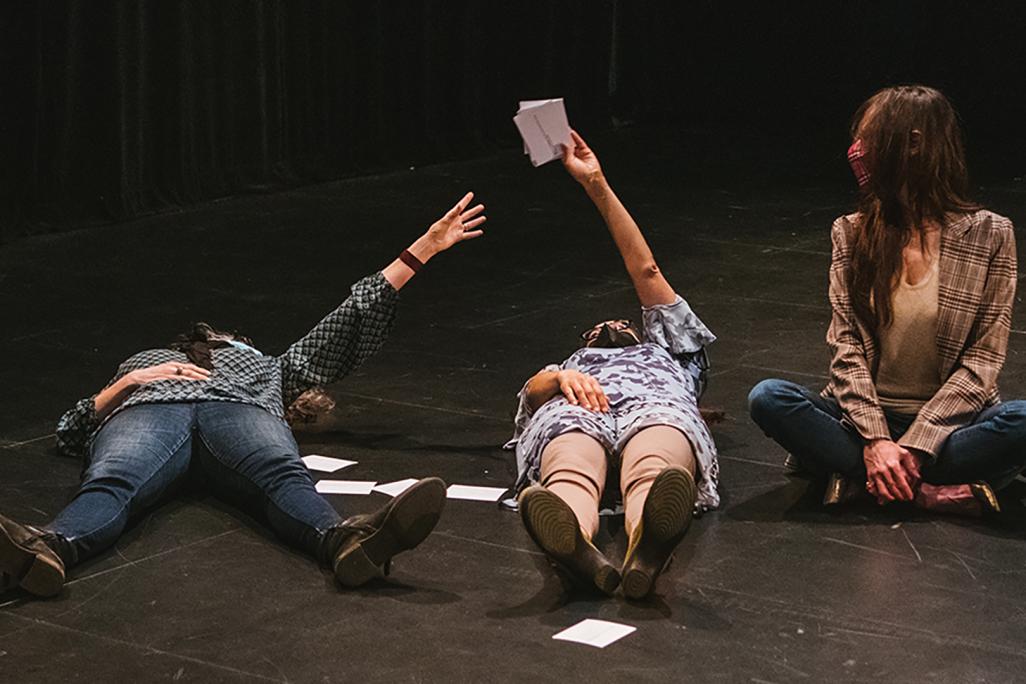 A Thousand Ways (Part Three): An Assembly
Sat, Feb 4 & Sun, Feb 5
Sat, Feb 11 & Sun, Feb 12
Please check the ticket page for the most updated time slots available
"Simple but sublime . . . the show alerts us to the awesome strangeness, and the utter ordinariness, too, of being alive in the here and now." — New York Times
---
Obie Award–winning experimental theater duo 600 Highwaymen present A Thousand Ways (Part Three): An Assembly, a timely and intimate return to togetherness. This interactive theatrical experience invites an audience of sixteen participants to create a private performance from a shared script. Blurring the lines between spectator and participant, An Assembly explores how the most intimate gathering can become a profoundly radical encounter.
Don't miss an experience the Seattle Times calls "an almost surreal blending of performance and reality. . . An Assembly gives unparalleled space to consider other human beings in a typically unyieldingly fast-paced world." 
Participation is suitable for audience members twelve and older.
---
This production was commissioned by The Arts Center at NYU Abu Dhabi, Stanford Live at Stanford University, The Public Theater and Festival Theaterformen. An Assembly was developed through a residency partnership with the University of Colorado, Colorado Springs, and was originally commissioned and co conceived by Temple Contemporary at Temple University, with support for the production provided by the Pew Center for Arts & Heritage, Philadelphia.
---
Health and safety
Please check our Plan Your Visit page for the latest CAP UCLA policies.