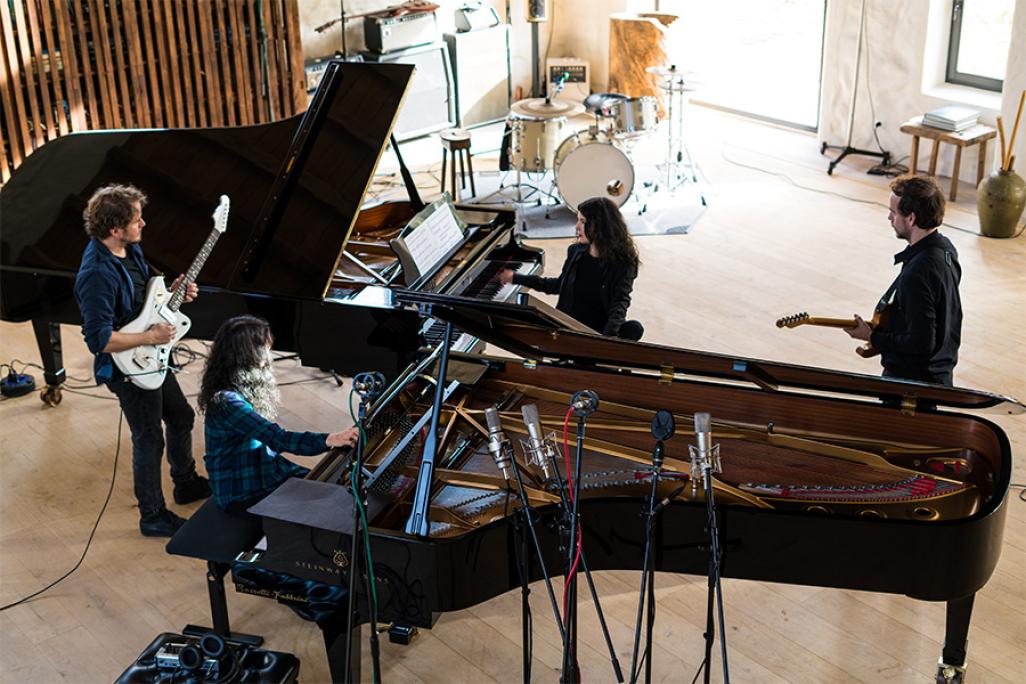 Katia & Marielle Làbeque, Bryce Dessner & David Chalmin
"A daring triumph" — Pitchfork
---
Formed in 2018, the two piano/two guitar combo Dream House Quartet fuses decades of musical mastery of classical and contemporary forms. Featuring luminaries Katia and Marielle Labèque on dueling pianos accompanied by acclaimed composer-guitarists Bryce Dessner (Bardo, C'Mon C'Mon, The National) and David Chalmin (Innocence, La Terre Invisible).
Dream House Quartet's premiere U.S. tour features newly commissioned works, including Thom Yorke's (Radiohead) first compositions for classical music and concert halls for two pianos, electronics and modular synthesizer, Philip Glass, Bryce Dessner, David Chalmin and more.
---
Funds provided by the NEA Challenge Grant Endowment.
Health and safety
Please check our Plan Your Visit page for the latest CAP UCLA policies.