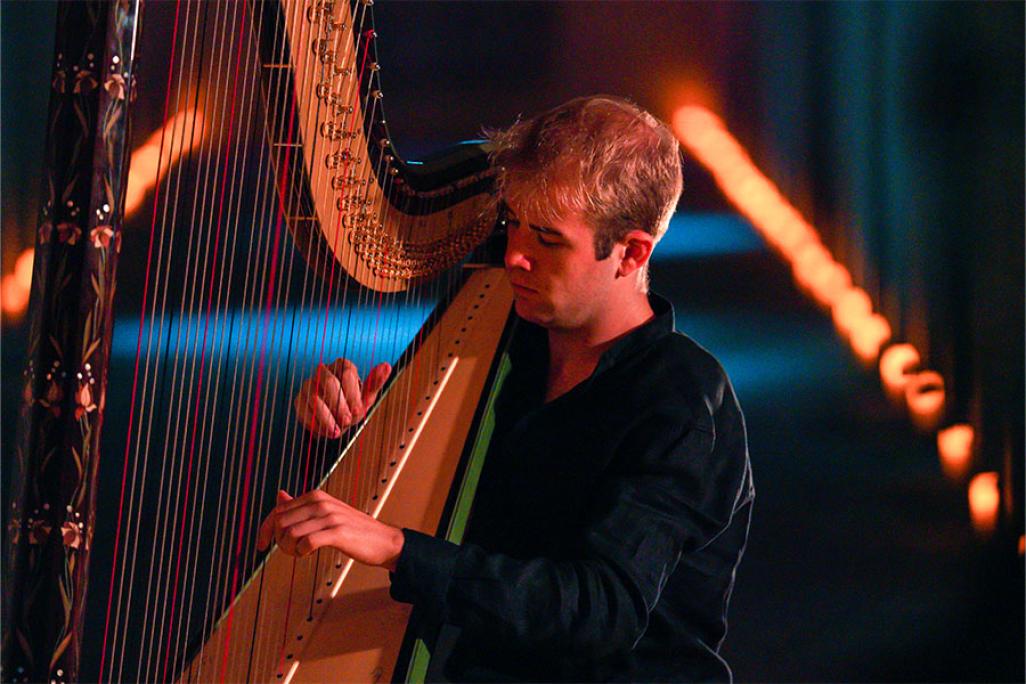 Nico Muhly and Alice Goodman's The Street
Fourteen Meditations on the Stations of the Cross
Music by Nico Muhly
Text by Alice Goodman
Parker Ramsay, harp
Mia Barron, narrator
Jennifer Ellis Kampani, singer
An evocative multilayered work based on the stations of the cross, this generous two-disc release gives us two takes on Nico Muhly's The Street. The first allows Ramsay's solo harp to shine, the second features Alice Goodman's text and haunting choir chant. Sublime storytelling. — BBC Music Magazine
---
The Street is a new work by composer Nico Muhly and librettist Alice Goodman, performed by harpist Parker Ramsay who is joined by soprano Jennifer Ellis Kampani. The work reveals the brutality of a man's wrongful condemnation and suffering as he confronts his friends, strangers and willing executioners on a street in Jerusalem. With narration by noted stage and screen actress Mia Barron this timely new work invites listeners to consider how everyday violence continues in our world today.
---
Funds provided by the Doris Duke Charitable Foundation Endowment Fund.
Health and safety
Please check our Plan Your Visit page for the latest CAP UCLA policies.