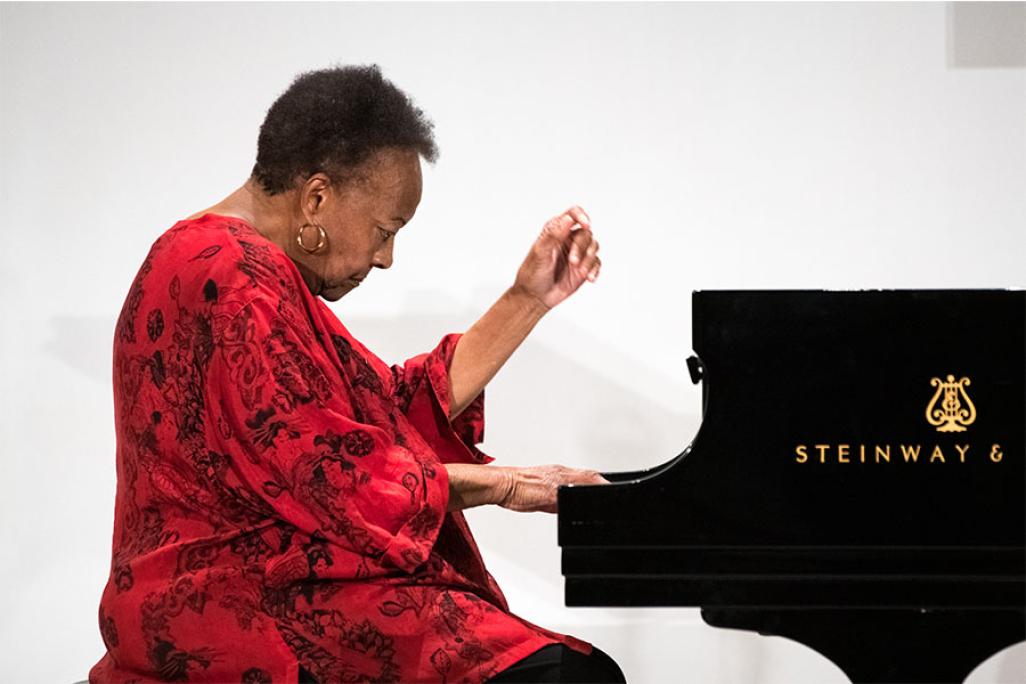 Presented by CAP UCLA in partnership with Piano Spheres
"Superb technique and profound musicality . . ." — The Los Angeles Times
---
In Momentum: Time and Space, internationally acclaimed pianist Althea Waites presents an evening featuring recently discovered music of Margaret Bonds who was known for her popular arrangements of African American spirituals and frequent collaborations with poet Langston Hughes, as well as the music of other exceptional, yet underappreciated African American composers. This furthers Waites' commitment to championing fellow artists and creating platforms for musical discovery. Her groundbreaking album, Black Diamonds features her recording of works by little-known African American composers whose work merits broader public appreciation and celebration. 

This concert is presented in partnership with Piano Spheres, which supports and encourages the composition and performance of major new works for the piano while mentoring the next generation of emerging pianists.
Health and safety
Please check our Plan Your Visit page for the latest CAP UCLA policies.