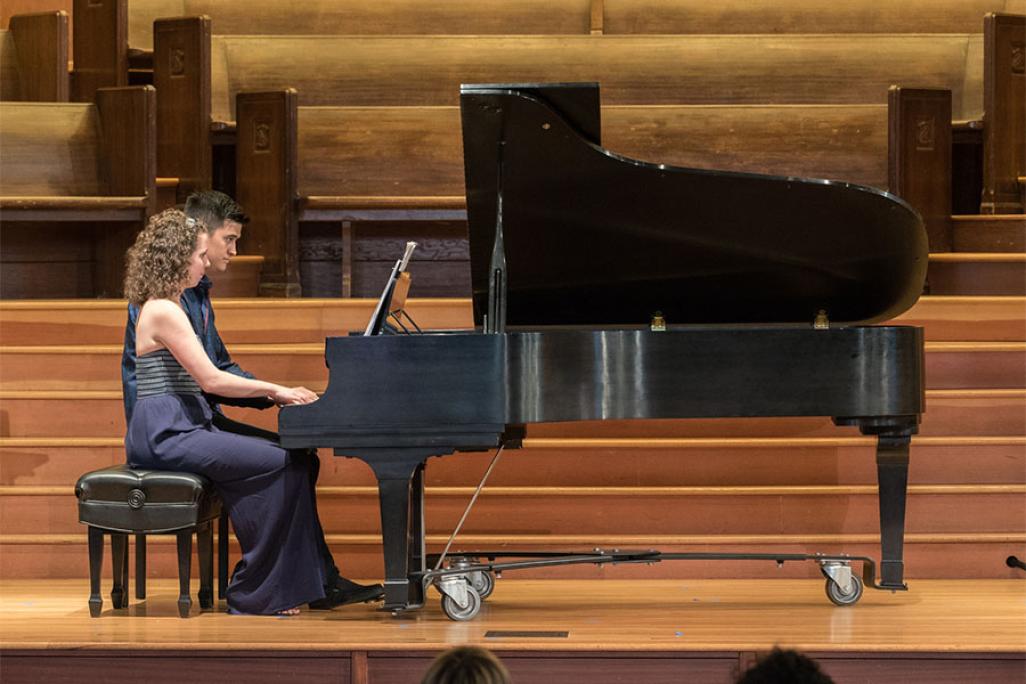 HOCKET: Sarah Gibson and Thomas Kotcheff
Photoplay Music: New Works for the Silent Film Era
Presented by CAP UCLA in partnership with Piano Spheres
"Brilliant" — Los Angeles Times
---
Piano duo HOCKET revives the silent film era with their new project Photoplay Music: New works for the silent film era, a cinematic concert experience. 

Harkening back to the early days of Hollywood when a pianist accompanied every silent film screening, Photoplay features newly commissioned works for two pianos, as well as works for toy pianos, melodicas, accordion and more. Known for their exuberant performance style, HOCKET members Sarah Gibson and Thomas Kotcheff breathe new life into classic works of cinema, creating a concert experience that will delight both film and music aficionados.
Health and safety
Please check our Plan Your Visit page for the latest CAP UCLA policies.