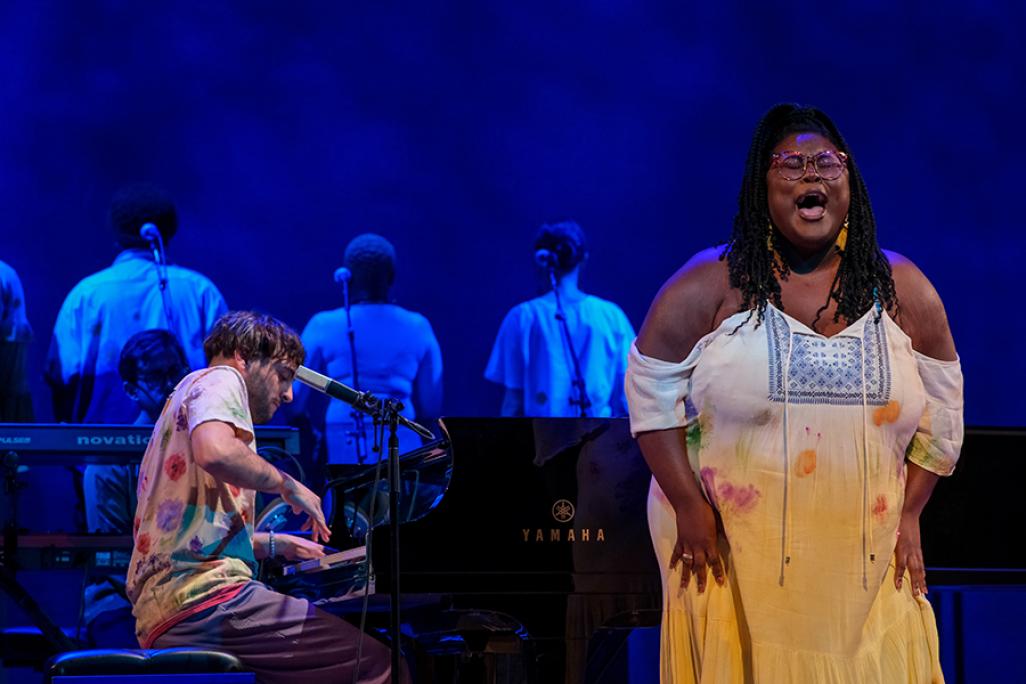 Samora Pinderhughes and Friends: The Healing Project
Demonstration Performance 
Grades 9-12
Vocalist, pianist, artist and filmmaker Samora Pinderhughes creates large, multi-disciplinary projects, which invite audiences to examine what is visible and what is hidden in our daily lives, and how to make social change. His latest work, The Healing Project, amplifies the testimonials of those affected by incarceration, policing, violence and detention through original music and film.
Known for carefully crafted songs with striking intimacy and radically honest lyrics, The Healing Project is a palpably empathetic experience. It unites those who have been silenced with storytellers to create deeply affecting art, rooted in connectivity and compassion.
---
Funds provided by the NEA Challenge Grant Endowment.
Health and safety
Please check our Plan Your Visit page for the latest CAP UCLA policies.