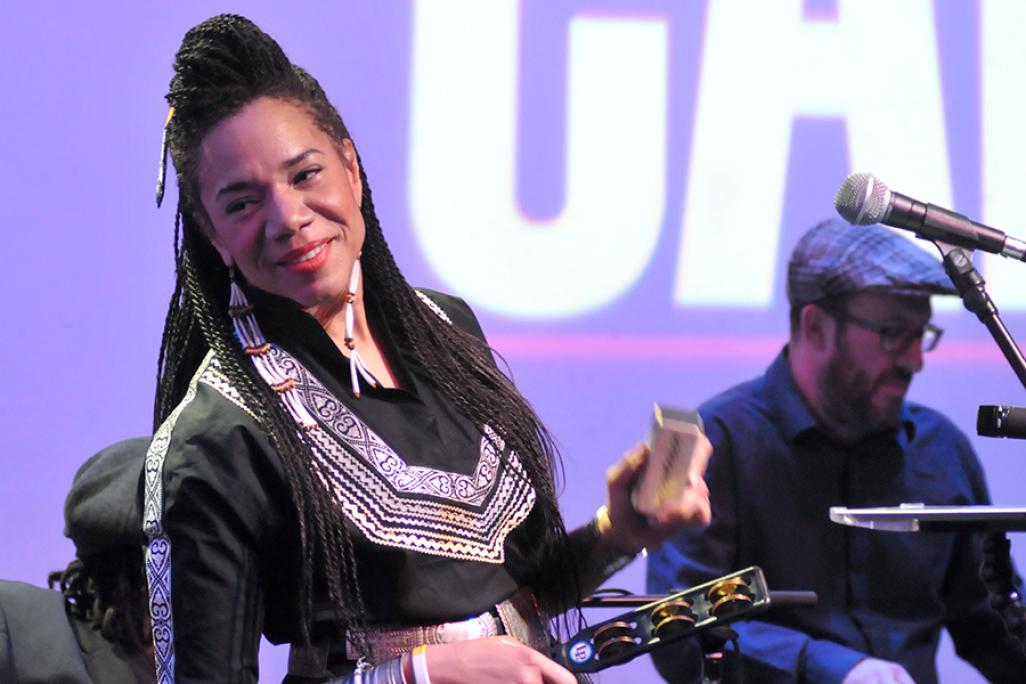 Martha Redbone: Martha Redbone's Roots Project
Demonstration Performance 
Grades 8 and up
"Redbone has a voice that reaches out and grabs you. It is a powerful instrument that conveys passion and emotion. It is comfortable in folk, rhythm & blues, and gospel settings. It can soar, seduce, and just entertain according to the needs of the song." — Seattle PI
---
Afro-Indigenous vocalist, songwriter, composer, and educator, Martha Redbone is known for her "unique gumbo" of folk, blues and gospel inspired by her childhood in Harlan County, Kentucky and infused with the eclectic grit of pre-gentrified Brooklyn. 
With songs and storytelling that share her life experience as a Native and Black woman and mother in the new millennium, Redbone gives voice to issues of social justice, bridging traditions from past to present, connecting cultures, and celebrating the human spirit.
---
Funds provided by the NEA Challenge Grant Endowment.
Health and safety
Please check our Plan Your Visit page for the latest CAP UCLA policies.